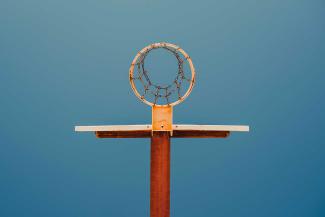 How To Hit Your Savings Goals
Goals are one of the principal starting points of any financial plan. It may seem like the idea of goal setting is reserved for life's biggest adventures, but in reality having a different spectrum of goals, whether it be short term or long term, is crucial for keeping your finances and savings on track. But how do you ensure your financial goals become reality in your lifetime? There are a few basic steps that you can take towards living your dreams!
Firstly, and perhaps the most fun part of savings, is selecting something substantial to save towards. Key word is substantial. That's not to say that one goal is better than another, but try to think about the landmarks in life that you want to hit and how your finances can help enable them. Think about what you've always hoped to achieve, whether that's a certain lifestyle when retirement hits, or your first car. Write down those savings goals and try to get as specific as possible. "You can't get to your destination unless you have a road map. Having a clear objective of what you are saving for is the first step,1" according to MoneySense.
Once your first iteration of your list is complete, start mapping out each of the goals into your very own roadmap for success. Figuring out how much and how long you have to save will be two of the hardest estimates, but always realize that these are moving targets made to be readjusted (within reason) as life happens. Whether you make $50,000 or $150,000 a year, you need a snapshot of how much you're spending. That's where a budget comes in. Once in place, you can determine how much you can allocate to savings or if you need to rein in your spending. If 5% of income is all you can afford, start there. Your future self will thank you.
Talk with a financial planner to understand what your the right solution is to aid in your savings.2 And finally, when the "what" and "how's" are answered, make savings as easy as possible through automation to make it as simple as possible to reach your financial goals.
Resources
1. http://www.moneysense.ca/save/build-a-successful-savings-plan/
2. https://www.blueshorefinancial.com/Personal/SavingForAGoal/HowToReachYourGoal/
*This content is developed from sources believed to be providing accurate information. The information provided is not written or intended as tax or legal advice and may not be relied on for purposes of avoiding any Federal tax penalties. Individuals are encouraged to seek advice from their own tax or legal counsel. Individuals involved in the estate planning process should work with an estate planning team, including their own personal legal or tax counsel. Neither the information presented nor any opinion expressed constitutes a representation by us of a specific investment or the purchase or sale of any securities. Asset allocation and diversification do not ensure a profit or protect against loss in declining markets. This material was developed and produced by Advisor Websites to provide information on a topic that may be of interest. Copyright 2021 Advisor Websites.