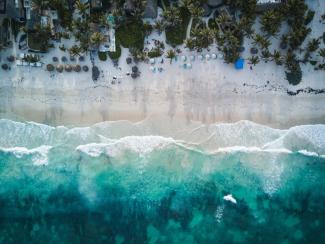 How to Save Money, When Saving Seems Impossible
Nearly every day, we're told that saving is the key to financial success. But for many, living paycheck to paycheck isn't just unavoidable but a reality faced every month. But there is hope, and there are many easy to use tools to help you make your financial goals a reality.
First things first, it's time to track
The old saying, failing to plan is planning to fail when thinking about savings. Plans can and should change as unexpected expenses arise, however, the importance of planning is key to understanding your spending habits and saving potential.
There are some truly amazing software available to the average saver to help track and budget their daily life. Forbes shines a light on 7 prominent tools to 'Better Manage Your Money.' In particular, Forbes reviews two apps highlighted below:
1. YNAB - You Need a Budget - Marketed as the tool to save you money, YNAB is said to save new users an average of $600 a month! Pretty impressive if true. Here's what the author had to say, "First, it uses a familiar spreadsheet layout that's very easy to use and understand. Creating a monthly budget takes just a few minutes. Second, YNAB is designed to encourage you to live on last month's income. Rather than creating budgets based on future income, you budget based on income you've already earned. In so doing, you give every dollar a job, as YNAB describes it. It takes some time to adjust to this approach, but the result is an end to living paycheck to paycheck.1"
2. Mint - Mint is fastly becoming one of the most popular FinTech apps available. And promises to track and budget your expenses by connecting to the users' accounts. "Mint, which is owned along with Quicken by Intuit INTU -0.28%, Inc., is effectively the online version of Quicken. Once bank accounts, credit card statements, and even investment accounts are linked, Mint provides a wealth of information on spending, budgets, and even trends. After linking just one of my bank accounts, Mint was able to show me my spending by category in just minutes.2"
Once you have your budgeting and financial tracking in place, it's easier to see any added expenses that potentially could be cut.
Resources
1. https://www.forbes.com/sites/robertberger/2015/11/19/7-budgeting-tools-to-better-manage-your-money/#1d192ed44274
2. https://www.forbes.com/sites/robertberger/2015/11/19/7-budgeting-tools-to-better-manage-your-money/#1d192ed44274
*This content is developed from sources believed to be providing accurate information. The information provided is not written or intended as tax or legal advice and may not be relied on for purposes of avoiding any Federal tax penalties. Individuals are encouraged to seek advice from their own tax or legal counsel. Individuals involved in the estate planning process should work with an estate planning team, including their own personal legal or tax counsel. Neither the information presented nor any opinion expressed constitutes a representation by us of a specific investment or the purchase or sale of any securities. Asset allocation and diversification do not ensure a profit or protect against loss in declining markets. This material was developed and produced by Advisor Websites to provide information on a topic that may be of interest. Copyright 2021 Advisor Websites.